Home
›
Other Games
Welcome to the new Diaspora forums, please let us know if you see anything broken! Notice: Some users may need to reupload their avatars due to an issue during forum setup!
Planetside 2 - The Thread - Ding Dong Vanu Edition
Lambda217
Posts: 534
Registered, Moderator
Planetside 2 is set in the space future, where everyone decided to go to a different planet, found out it was terrible, and got into a big fight. It's an MMOFPS, so unlike conventional shooters where you shoot all the dudes in the room and the announcer voice comes on and says "Well done" and the American voice calls you a "Teamkilling faggot", all the shit's going down at once. There's three whole unique and massive continents, and it's up to you and your faction to sweep across them, capturing every base in your path.
There's a fuckton of different ways to wage war in Planetside. You can roll your tank across the plains of Amerish, demolishing all in your path, take to the skies above Esamir in a fighter VTOL, or have a tense close-quarter FPS shootout in a Bio Lab somewhere. And, since this is all happening at once, the battles can intersect in any manner of ways. Like the time I rolled over a tense close-quarter FPS shootout with my tank, and then a fighter VTOL crashed into me.
As you support your faction by killing dudes, you'll gain cert points you can use to upgrade your equipment. Each infantry class, from the stealthy spooky sniping Infiltrator to the badass powered armor MAX suit has a variety of different upgrades, weapons, and weapon upgrades to ensure maximum carnage on the battlefield.
The Factions
There's three factions vying for control of the planet, each with their own fighting style and doctrine, and you can choose your side.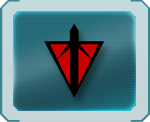 The Terran Republic
are a bunch of Hitlers who use rapidly-firing but weak guns to ineffectively suppress any free thought or rebellion under their terrible rule.
Also known as: "Elmos","Fascists","Zergs"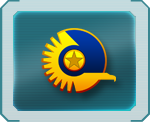 The New Conglomerate
are a plucky band of heroes who valiantly battle against the Terrans with railguns and other magnetic weaponry to ensure freedom and democracy for all citizens.
Also known as: "Warriors","Badasses","Bomb-Ass Space Fighters"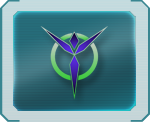 The Vanu Sovereignty
are a bunch of bellends who cram technology into their heads and use ugly purple-colored space lasers to murder innocent people.
Also known as: "Barnies","Toasters","Fashion Disasters"
Also, it's free, so why are you not getting it?
(yeah, there was a thread with Planetside 2 in the title, but it was for key giveaways so whatevs)
Post edited by Unknown User on
---
"I want you to show this world what it means to fear the sky."
Leave a Comment